Tech4Her Africa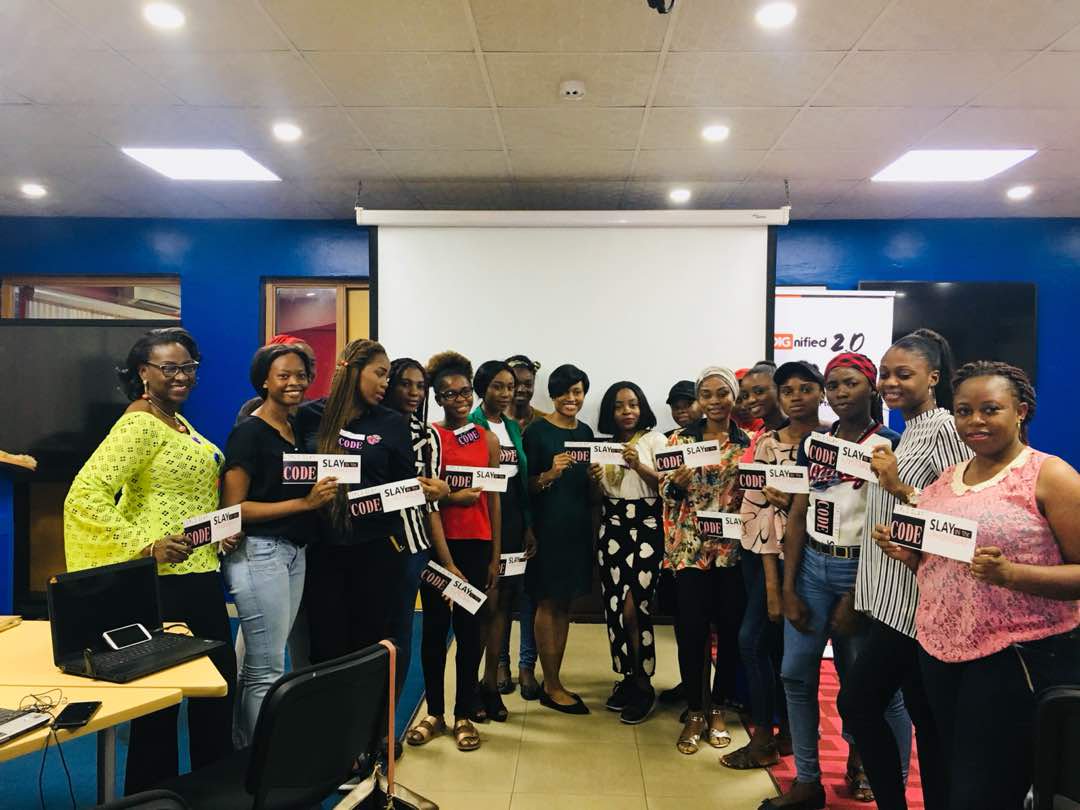 Tech4Her is a social enterprise working to improve the livelihood and expand economic opportunities for  girls and women in Nigeria and across Africa by enabling them in STEEM and equipping them with ICT skills.
Tech4Her Africa is a registered social enterprise incorporated in 2015  – working to expand economic opportunities for women and girls  in Africa by enabling them in #STEEM: Science, Technology, Engineering, Entrepreneurship, Mathematics leveraging ICT.
Connecting​ ​Africa.​ ​One​ ​country​ ​One​ ​state​ ​One​ ​woman​ ​One​ ​Girl​ ​at​ ​a​ ​time​ ​with​​ ​​#tech4her #STEEMDiva​​ ​​#Womenintech   
Our Tactics
ICT & Entrepreneurship Programs at Educational systems and Communities.

Creative funding for Women-led Startups.

Learning & Resource Centers for Women

STEM Development initiative for teens and youth
OUR 2030 Project: 
We are building the first and largest Technology Institute  for Women in Africa called IOTWomen. We are building the largest Technology Academy For females in Africa. Equipped with computers, libraries, incubation hub and mentors. Yes, We are investing in the next generation female science and tech leaders. Graduates from the Academy have access to internships, job placements, exchange programs in best companies across Africa and the world.
Our PROGRAMS;
– GSC (GirlsSlayCode Academy)
– DBAWomen- Digital Business Academy For Women
– STEEMDiva (Science, Technology, Engineering, Entrepreneurship, Mathematics) for middle school girls
– STEEM4Dev: Code Avengers, STEM For Schools, STEM For Teachers (include males)
– Her Code Network
– CodeCoffee
– IOTWomen
– Project 2030
OUR Media Appearances:
Contact Information Official Line: +2347059701187 Email: hello@tech4herafrica.com ; tech4herafrica@gmail.com Website: www.tech4herafrica.com