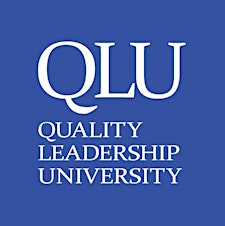 Quality Leadership University
Quality Leadership University fue fundada en 1997 bajo el liderazgo del Rector Oscar León, quien tuvo la visión de ofrecer el más alto nivel académico en Panamá con el objetivo de preparar líderes y profesionales que contribuyan al desarrollo de la región. A la fecha, más de 5,000 Panameños y extranjeros de todas partes del mundo han recibido sus diplomas en licenciatura y maestría en diversas áreas profesionales. Con más de 1500 estudiantes matriculados cada año en nuestros programas de Licenciaturas y Maestrías, así como en nuestros programas de Inglés para el Éxito Profesional y Educación Ejecutiva.
Quality Leadership University mantiene acuerdos académicos con universidades reconocidas mundialmente como University of Louisville, Illinois State University, University of South Florida, Universidad de Chile y Universidad Politécnica de Madrid.