Top Women in Cybersecurity, Latin America 2021
About this event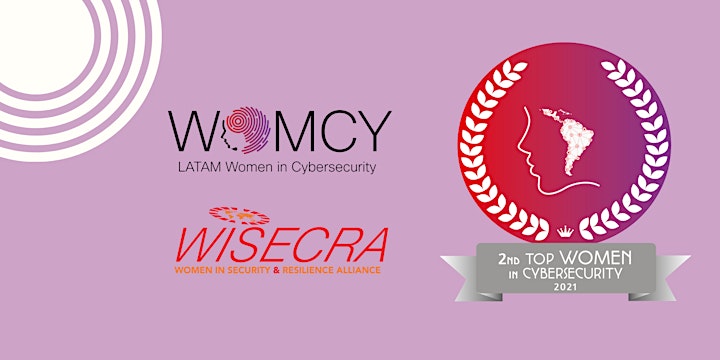 Virtual Gala to announce the Top 50 Women in Cybersecurity, Latin America 2021
WOMCY & WISECRA cordially invite you to the Virtual Gala to celebrate the Top Women in Cybersecurity, Latin America 2021, on June 18th with the purpose of announcing the top 50 cybersecurity professionals who deserved to be recognized as one of the Top Women in Cybersecurity.
We received over 205 nominations of women from diverse cybersecurity backgrounds across Latin America and latinas in the US. The judging panel selected the Top 50 who will be announced at this Virtual Ceremony on June 18th.
Come join us for this special Virtual Gala awards celebration!