TRADITIONAL HAPKIDO - KOREAN MARTIAL ARTS OPEN SEMINAR IN MARYLAND-USA
About this event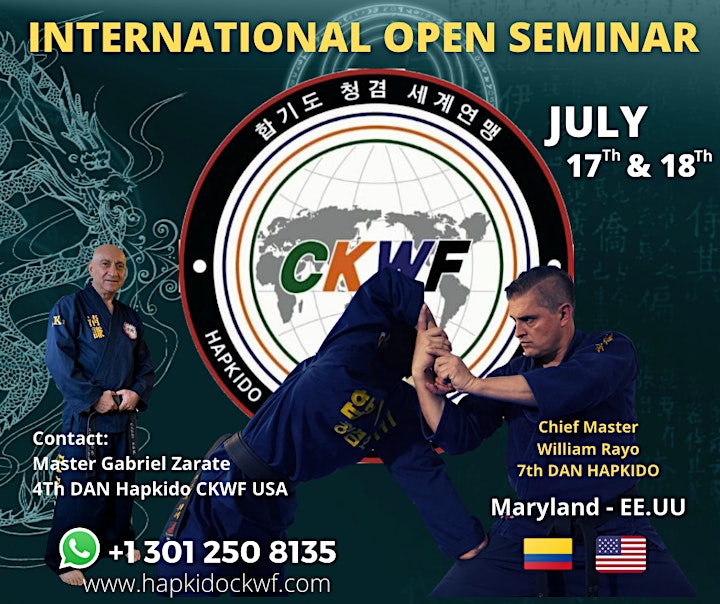 Cheong Kyum Association and the Hapkido Cheong Kyum World Federation organize this seminar with the intention of publicizing the theoretical and practical foundations that give rise to the practice of Hapkido as a traditional martial art from Korean.
I. Ki Bon Ki (Basic course)
1. What is Self Defense?
2. What is Hapki technique?
3. Charasteristic of Hapki Technique
4. What is Hapki?
5. Hapki's kind
6. What is Power in Hapkido?
7. Hapkido's principles
II. Hap Ki Ho Heup Beop (Abdomen Breath Method)
1. Hapki Breath Method
III. Sulki Sool (Technique)
1. Dangsinki (Hitting and kicking technique)
2. Stepping method
3. Empty Hand techniques
IV. Mooki Sool (Weapons Technique)
1. Sword
Organizer of HAPKIDO INTERNATIONAL OPEN SEMINAR