Location
OpenSpace
# 43B-42 Calle 12
Medellín, Antioquia 055421
Colombia
LIVE PERFORMANCES, VENDORS, MUSIC, HIPHOP - CHYPHER, OPEN MIC, ART GALLERY, GUEST SPEAKERS & MORE
About this event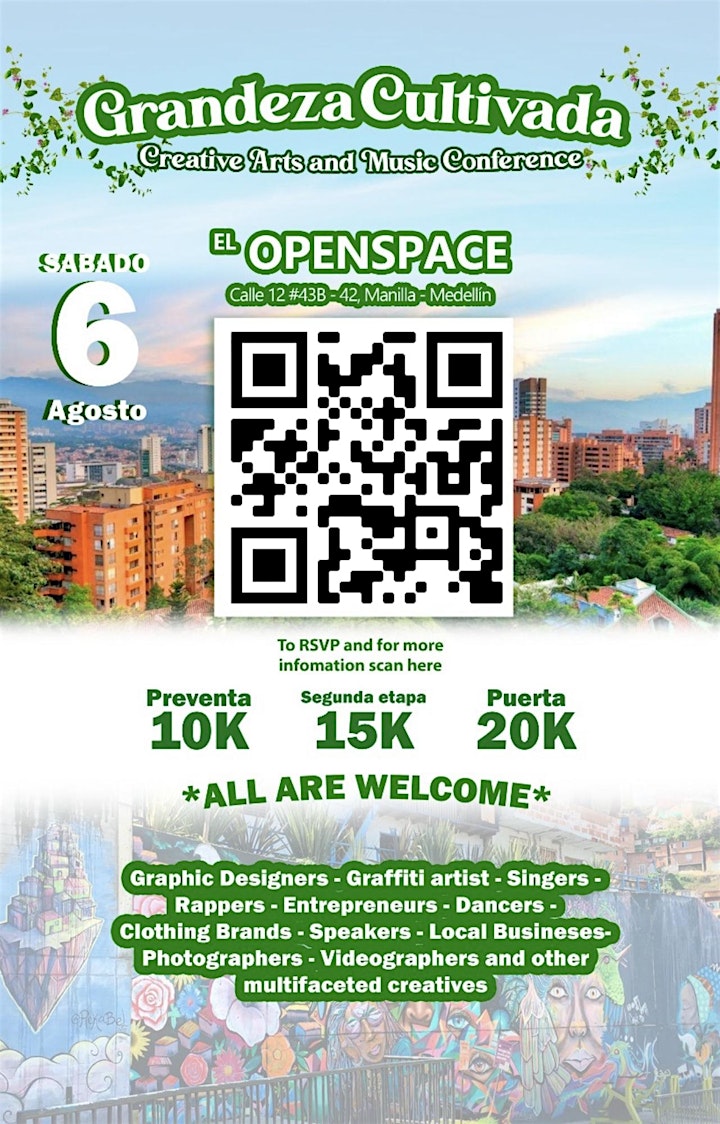 Cultivated Greatness is all about bringing unity and collaboration within one space by supporting the multifaceted creatives that exist within cities with growing innovation.
This event will bring together and highlight many of the talented innovators from within the Medellin and abroad. There will be many individuals expressing their crafts through various mediums.
It will be an entertaining and informative occasion encompassing live artwork, music, guest speakers, B-Boy performances, a Hiphop Cypher, Fashion Presentation, and opportunity to network a build connections with incredible cultivators.
Cultivating greatness means to perform and express your dedicated craft to others with compassion, happiness, and respect for others creativity and passions.