Location
DoubleTree by Hilton Bogota Salitre AR
22-99 Carrera 60
Bogotá, Cundinamarca 111321
Colombia
Sales Have Ended
Registrations are closed
This event is no longer active. Please stay tuned for new events on our LinkedIn page @S4N
FUTURE AT EPAM — an in-person event in Colombia. Learn, make professional connections, and shape your future in the Tech Industry!
About this event
EPAM is a leading global provider of digital platform engineering and development services with 58,000+ employees present in 40+ countries across the globe.

FIVE REASONS TO PARTICIPATE
#1. Diverse technologies
The event is dedicated to digital engineering with the focus on Solution Architecture, Digital Engagement, Cloud, Data, Business Analysis and Product Delivery.
#2. Expert speakers
All talks are delivered by EPAM technical leaders and practice heads who have many years of experience in developing complex technical solutions for Fortune 2000 clients.
#3. Trending topics
The agenda features dozens of talks on the latest industry trends, impressive project case-studies, specific professional challenges, and outstanding career stories.
#4. Networking
Apart from a day full of conferences, you will get to know people from a local technical community and make professional connections that will take your career to the next level.
#5. Career opportunities
During our event you will be able to explore open positions at EPAM and envision your path with us.
The Future is NOW! Will you be part of it?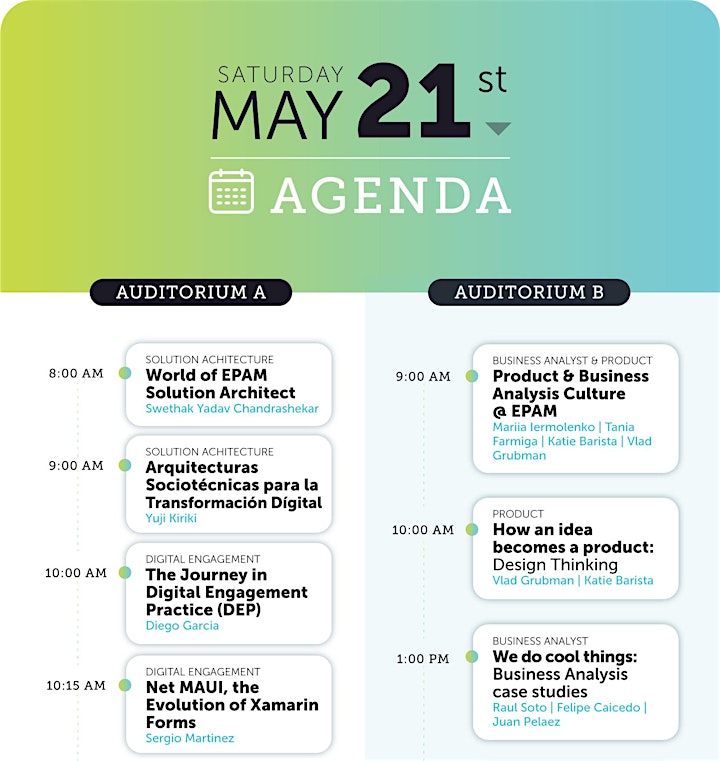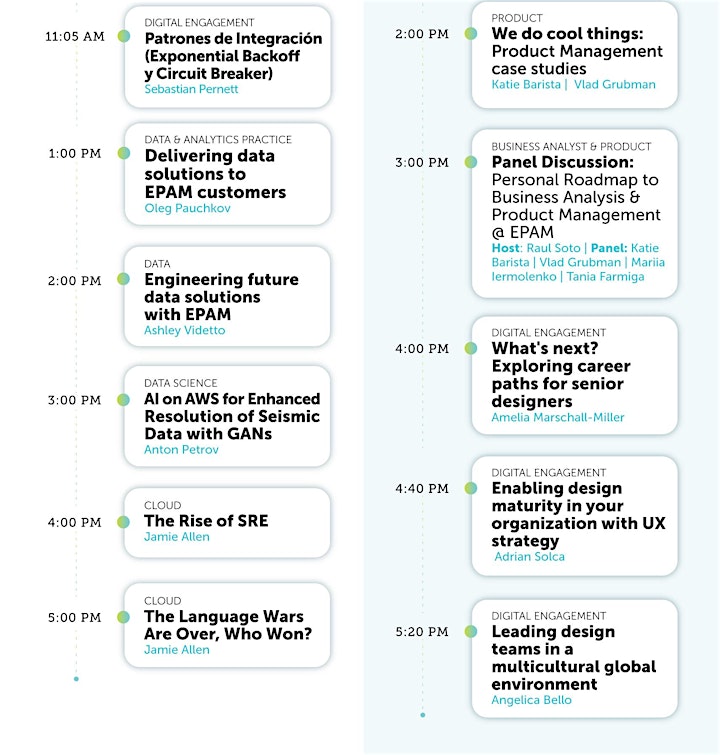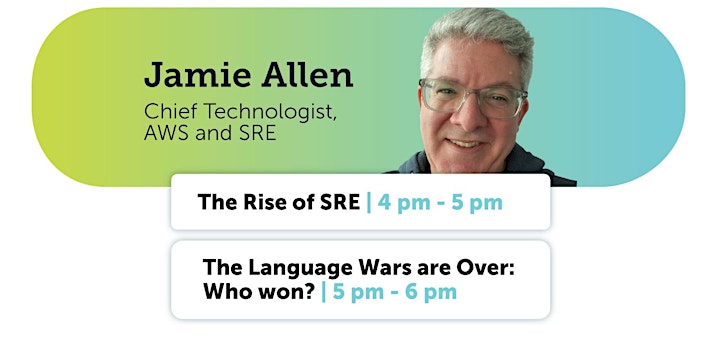 Jamie has a Bachelor of Science (BS) in Information Studies from the University of Pittsburgh and last year he received a Solutions Architect Professional Certification by Amazon Web Services.​
For almost 30 years, Jamie has proven track record of success in building organizations, working cross-functionally, and communicating effectively with C-Suite and engineers alike. He is passionate about delivering cloud-based solutions, it is author of "Effective Akka" and co-author of "Reactive Design Patterns" and is also speaker at global conferences about building resilient systems at scale.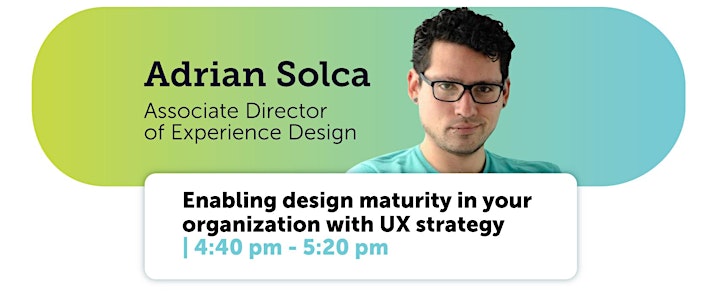 Adrian studied Computer Systems & Administration at University of Las Américas, A.C. in México City. ​
He has over 10 years of working experience in roles that required need finding, user research and integrating human-centered design methods and tools, to create strategic proposals and value propositions for clients in a wide variety of industries. In 2011, he founded UX México, a mexican community of design professionals that focus on value content generation for designers to stay updated with the latest trends, studies and relevant information.​
Currently he is working as Associate Director of UX Design at EPAM Systems.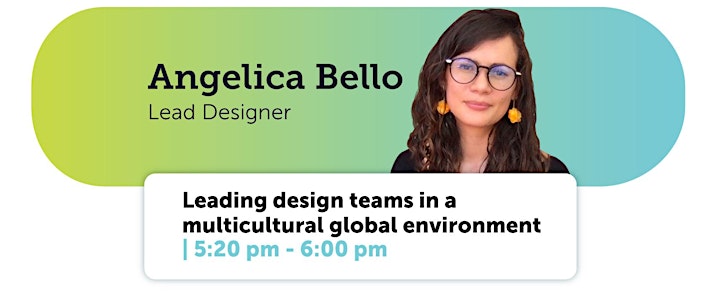 Angélica studied Industrial Design at the National University of Colombia and she has a Master degree in Product Service Design from Politécnico di Milano. ​
Angélica has over 10 years of experience working as a service designer, bridging the gap between business goals and users' needs through digital and non-digital services. From a systemic perspective, she has helped cross-functional teams to create meaningful value propositions, understand their users, and do collaborative work. She also uses design thinking methodologies on a regular basis for need finding & problem solving purposes. ​
Angélica currently works at EPAM Systems as Experience Manager.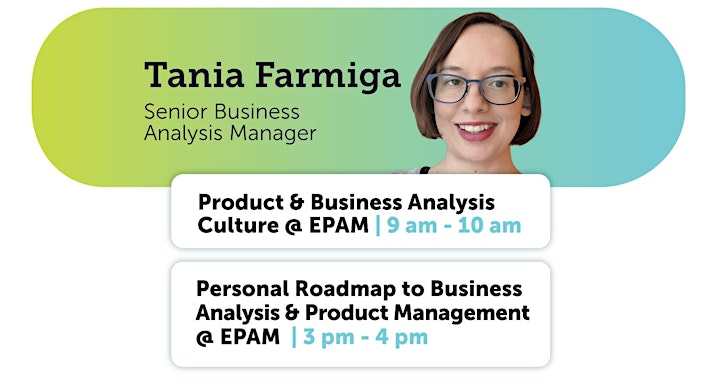 Tania is a sociologyst from Rutgers University and she has a Master Degree in Clinical Research Organization & Management from Drexel University, same institution where she took many courses in Research, Statistics & Data Management, focusing primarily on the health industry.
Tania is a subject matter expert in Healthcare and Life Sciences. She is passionate about how clinical research and technical innovation, along with better data insights, can pave the way for better health outcomes and more personalized healthcare for all, but she also has and impressive professional path in establishing BA plan and managing BA efforts for discover and implement large-scale IT projects, involving multidisciplinary approaches (Design, Product Management, Business Consulting, Data Analytics, Project Management, Development) and both, onshore and offshore teams.
Currently, Tania works as Head of Business Analysis in North America for EPAM Systems.

Ashley studied Computer Science and Philosophy at Furman University in Greenville, South Carolina, and is also certified as CCA - Citrix Professional for Virtual Desktop Infrastructure (VDI).
Ashley started his career at American Airlines, developing, optimizing, improving and successfully integrating the VDI Platform. After that, he grew into higher roles such as Senior Software Developer and Technical Lead of Operations Technology for the same company, before joining EPAM as a Solutions Architect, where he supports our Big Data Competency Center and specializes in designing and delivering enterprise solutions that help customers derive actionable insights from large and disparate data sets.

Diego studied Computer Systems Engineering at the Technological Institute of Monterey, in México, and has been certified in .Net, ITIL V3, TOGAF and SCRUM by different institutions. ​
Diego has more than 15 years of experience working for different companies in the IT Industry, performing in engineering and leadership roles. He is recognized for having a strong technical and delivery background and for being passionate about Software Architecture. Throughout his career, he has been awarded 6 times by EPAM and other companies and has been speaker at different events in México & California. ​
Currently, Diego works as Software Engineering Manager at EPAM Systems, leading a team of 180+ people with different primary skills.

Swethak studied Computer Science & Engineering at Bangalore Institute of Technology and has received over 14 different certifications by recognized institutions such as Microsoft, Coursera and edX. His most recent certification was issued by AWS, as a Solutions Architect Associate.​
He did great part of his professional achievements in Cognizant, an IT specialized consultancy firm based in New Jersey, by managing projects and leading Big Data & Cloud Service line and since 2019 he Works at EPAM Systems as a Solution Architect for Data & Cloud projects. ​
His areas of expertise are Data Analytics, Technical and Solution Architecture for On Prem and AWS Implementations, Workflow Orchestration, Data discovery and visualization, Data warehousing and Business Intelligence.​