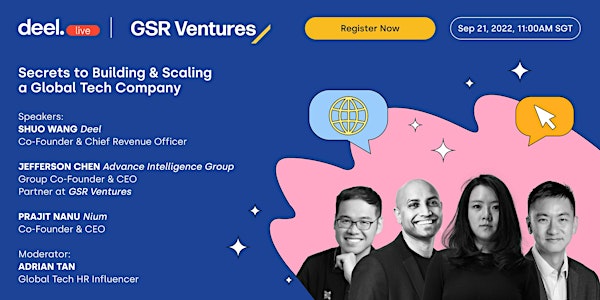 Deel x GSR Ventures: Secrets to Building and Scaling a Global Company
Deel x GSR Ventures Go Global Series: Secrets to Building and Scaling a Global Company
About this event
Are you a business leader in Asia looking to expand your business overseas but not sure how to do it cost efficiently and compliantly? Join our upcoming webinar to learn everything you need to know about building and scaling a global tech company in the new work era.
What we will cover:
How to build a global team compliantly
How venture capital firms help their portfolio companies go global
Common challenges faced during global expansion and how to overcome them
Speakers:
Shuo Wang, CO-Founder & Chief Revenue Office at Deel
Jefferson Chen, Group CEO of Advance Intelligence Group & Partner of GSR Ventures
Prajit Nanu, CEO & Co-Founder of Nium
Moderator:
Adrian Tan, Global Tech HR Influencer
Register now and learn from the experts!
Deel & GSR Ventures
Join our WeChat group: 9.21 GSRV x Deel GoGlobal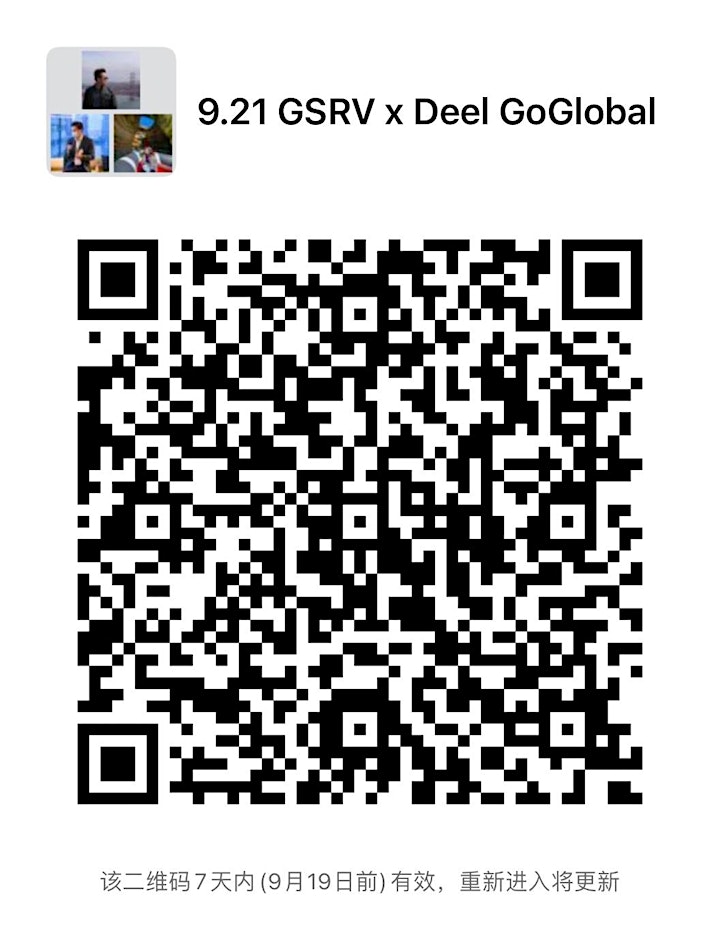 Join 9.21 GSRV x Deel GoGlobal WhatsApp group: