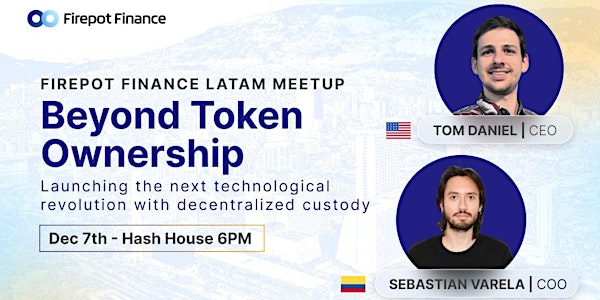 Beyond Token Ownership
Introducing Firepot Finance in LATAM, English and Spanish talk.
When and where
Location
HashHouse 9-35 Carrera 32d Medellín, Antioquia 050021 Colombia
About this event
Introducing Firepot Finance, an omnichain crypto-asset management platform designed with the simplicity required to bring Web3 mainstream.
CEO and COO are in town to talk more about how this product is reviving Satoshi's vision, it will be an English / Spanish talk.
Bring your questions and meet the Firepot Finance team at Hash House to network, socialize and enjoy some free drinks and pizza! We will also be giving away official Firepot Finance merch in the Q&A round.
-
Sebastian Varela
Organizer: